Conducive Condition Correction Services
Randy Lee Inspections takes care of buyers and realtors from Contract-to-Closing!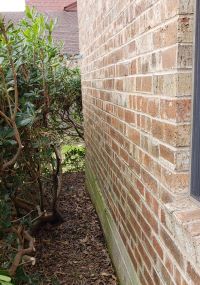 Foliage Trimmed Away From the Home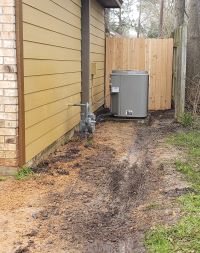 Drainage Correction, Replace Fence Wood Rot & Debris Removal
There can be several conditions around a structure that make the environment more conducive for Wood Destroying Insects, and other insects. Randy Lee Inspections is now offering services to correct these conducive conditions.
Services offered:
Lowering of Ground High on Foundation
Wood Form Removal
Trimming Foliage Away From Structures
Tree Removal
Removal of Debris & Firewood Next to Structures
Cleaning of Debris From Gutters & Roof Areas
Correction of Drainage Issues
Debris Removal from Under Homes
Increase Ventilation under Homes
Correction of Wood Fences in Contact with Structures
Correction of Wood to Ground Contact
We provide updated WDI Reports for Closings with any Treatments or Conducive Condition Correction Services Provided - including pictures & invoices for Closings.