Bird Control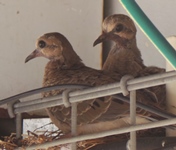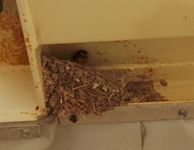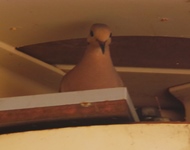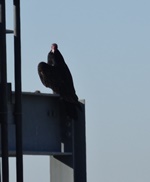 Randy Lee Inspections has helped many residential and commercial customers rid their properties of nuisance bird problems. As with bats, our exclusion process always starts with a thorough inspection of the problem area. Our removal and deterrent methods are proven effective, but also humane, while preserving a property's aesthetic. We have provided exclusion services for several types of birds:
Nuisance Birds in Texas
Pigeons
Barn Swallows
Grackles
Vultures & Raptors
Sparrows
Bird Infestation Issues
Our customers, both residential & commercial, have experienced different problems from nuisance birds. These include nesting & perching in unwanted areas, unwelcomed noise, and the main issue, which is bird droppings. Bird droppings can damage property and could cause health or contamination issues, depending on the location.
Bird Exclusion Methods
We approach bird removal and exclusion with not only years of experience, but a full tool kit of products and methods:
Bird Netting
Mild Electrical Track Deterrent Systems
Bird Spikes, Slopes & Wire
Sonic/Sound Devices
Hazer Deterrents
Trapping
Lasers & Visual Deterrents
Gel Deterrents
Air Curtains in Doorways and Roll-Up Door Openings
General Exclusion Methods - Vinyl Strip Doors, Chimney Caps, Door Sweeps, Vent Covers
Various Other Methods - Our goal is always to design a bird deterrent program that best fits the customer's needs.